Clément , guiding with passion.

History enthusiast since his childhood, Clément grew up in Valliguières, a tiny Provencal village halfway between Avignon and the famous Roman aqueduct which is the Pont du Gard. As a child, he dreams to become an archaeologist and spends his Wednesday afternoons walking down the medieval part of the village, travelling throughout the walls, climbing up the ramparts and riding his bike with his frien
ds along the Provencal scrublands, "la garrigue".
2003, The Avignon experience
He settles in Avignon in 2003 as he starts his studies in history at the local university. He gets his degree in History and Geography and becomes im
plicated in the student life by joining several associations and organizing his first tours of the city.
Academic studies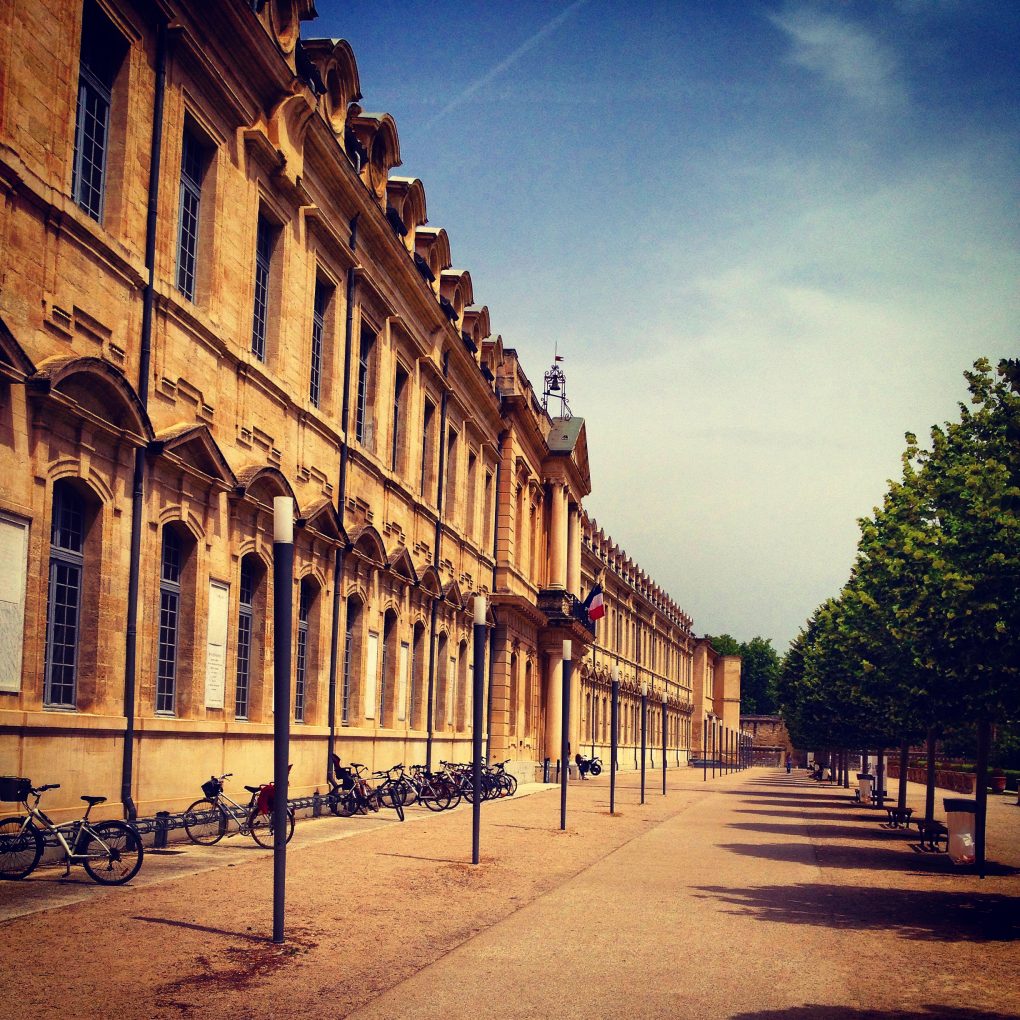 He continues with studies and gets his master degree. At the same time he works as a history and geography
teacher to pay for his schooling. His researches focus on the networks of connections of a Provencal scholar, Jean-François Séguier with a German baron and the transmission of knowledge throughout Europe in the 18th century. His work was introduced during a symposium in Nimes in 2013 and published in 2014 in a collective work entitled "La république des lettres dans le midi rhodanien". This multi-authored book was written under the supervision of Daniel Roche, a College de France teacher and chair of French Enlightenment history. There is a book on this lecture. for sell on Amazon : here.
2015, the creation of Avignon Authentic Stories : food, tales and wine.
In 2015, he launches his company, Avignon Authentic Stories and offers unusual tours of the city of Avignon and Provence. Clément helps you discover or rediscover the sumptuousness of Provence. Several tours are available in order to explore the different streets and discover the secrets and unsung heritage of Avignon. The different services are tailored for enterprises and tourism agencies. Clement has also obtained a professional certificate as a tour guide and can accompany you in every French museum.
2016, official tour guide for the Avignon Theater Festival
Since July 2016, Clément collaborates with the Avignon Theater Festival in order to offer circuits around the history of the festival created by Jean Vilar in 1947. This tour is an opportunity to introduce the cultural event, the emblematic places, some anecdotes and to enter the court of honour through the stage door.
More information on the festival website : Visiting the Festival history.
Wine and vines, a family tradition
Descendent from a wine grower family, Clement perpetuates the tradition by working in different private wine cellars (Châteauneuf du Pape for instance) to expand his knowledge in wine.
making and vineyards work. His passion for wine led him to organize wine tastings and even join the Compagnie de la Côte du Rhône Gardoise as a companion of honour.